On Form: The Clean & Jerk is the sum of its parts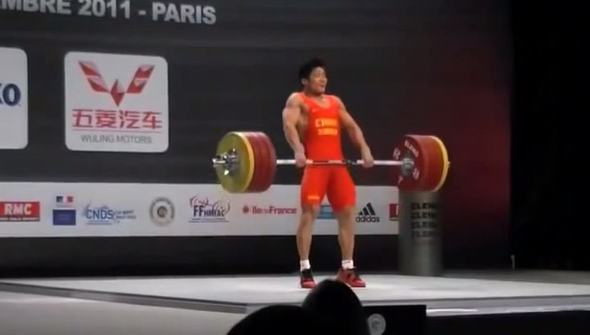 Originally published on danesbodyshop.com 6.3.2013.
Do you ever wonder what the heck Coach Matthew is talking about when he breaks down the clean and jerk (everyone's favorite Olympic lift)? Well, he's got it down to a science, for sure. The clean and jerk is definitely a complicated motion that may feel unnatural while you're trying to get the motions down, but it's really the sum of some very basic movements you may see all the time in your workout.
Broken down, the clean is a Romanian deadlift (a deadlift where you lead with your butt and sweep the bar against your legs), an explosive hip thrust (much like when you perform your kettlebell swings), a shoulder shrug, and a front squat. The jerk combines a push press with an overhead squat.
Check out this slow motion video of Lu Xiaojun, China's world record holder for the snatch, and notice how he utilizes these basic motions. It's also important to notice how little the bar actually moves. In other words, don't be intimidated by the weight. Instead, focus on ways to move around the bar.
Watch this a few times before coming to next week's strength classes and see if understanding how the basic motions fit together will help!